Access to the circuit
Address
Savigny Sports Hall
Route Mollie-Margot 7, 1073 Savigny, Suisse
GPS: 46°32'22.5″N 6°43'53.8″E
Free parking during the weekend.
Motorway exits
From Geneva:
A9/E62 Exit N°10 : Lausanne Vennes
From Bern:
A12/E27 Exit N°3 : Vaulruz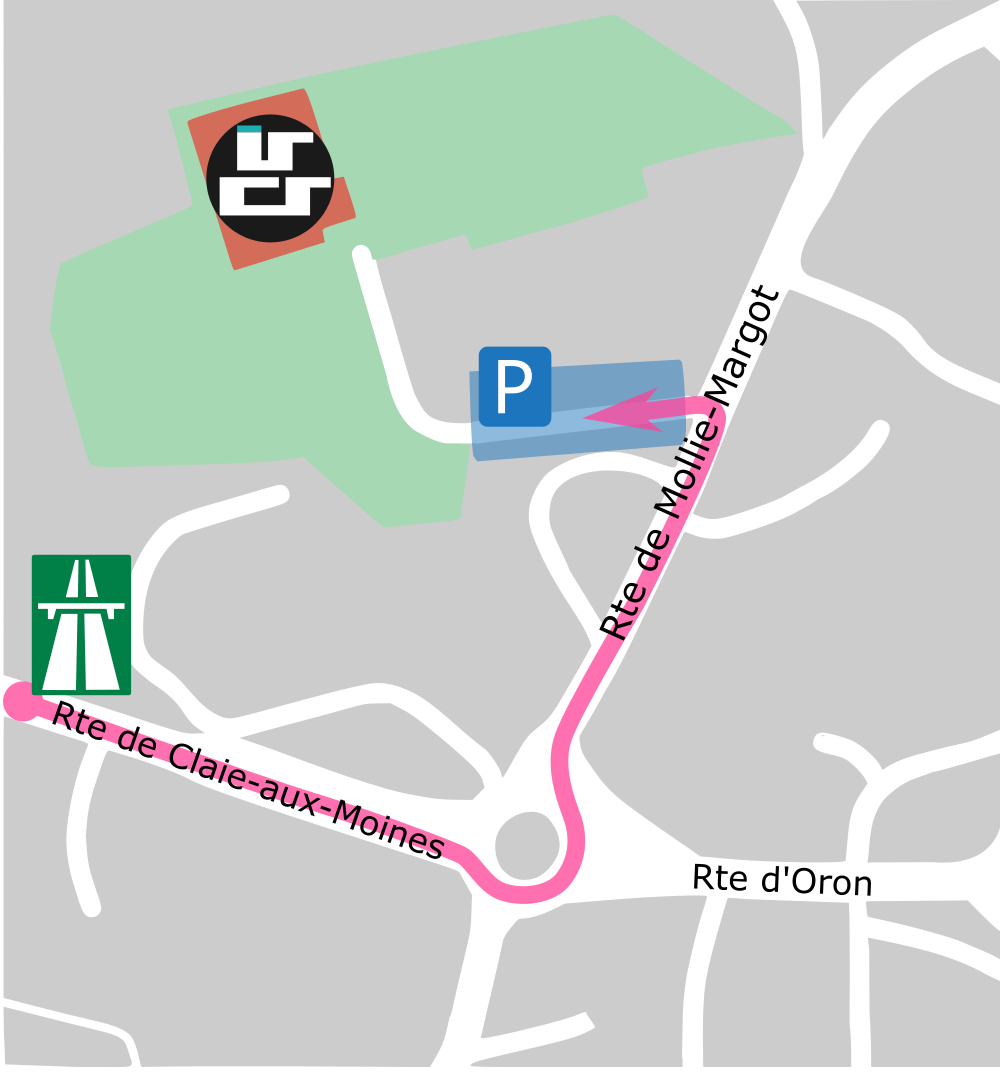 ---
Equipements
Tables and chairs not provided. Please come with your own equipment and check that the feet are protected so as not to damage the surface of the hall.
220V with Swiss plug available. Please come with an extension cord and adapter if needed.
Compressor available outside.
---
Drinks & Food
A refreshment bar will be set up during the competitions and accessible on Saturday evening as well as Sunday morning and noon.
Breakfast
Coffee & tea
Croissants and pain au chocolat
Lunch & Dinner
Fresh drinks
Croque-Monsieur & Sandwiches
Various snacks and desserts
---
Hotels
Hôtel des Alpes
Route d'Oron 1, 1073 Savigny
Phone: +41 21 781 11 11
Email: info@hoteldesalpessavigny.ch
Siteweb: https://www.hoteldesalpessavigny.ch/hotel-de-charme-savigny-lavaux/
Motel des fleurs
Rte Cantonale 7, 1077 Servion
Phone: +41 21 903 44 43
Email: motel-des-fleurs@hotmail.com
Siteweb: https://www.motel-des-fleurs.ch/
L'auberge de Mézières
Grand'Rue 3, 1083 Mézières
Phone:+41 21 546 97 97
Email: info@aubergedemezieres.ch
Siteweb: http://www.aubergedemezieres.com/
Aquatis Hôtel
Route de Berne 148, 1010 Lausanne
Phone: +41 21 654 24 24
Email: info@aquatis-hotel.ch
Siteweb: https://www.aquatis-hotel.ch/